Ultimately, no one can prepare you for your experience of grief and loss. Your bereavement is your own, and it can feel devastating. These feelings are natural – feelings of pain, longing, vulnerability, confusion, sorrow, anxiety, fear, and anger emerge at the time of your loved one's death and often continue for many months.
You may not know where to turn for support, care, and help along such an uncharted journey. The Bluebonnet Health Services social worker team is available to walk with you on your journey through grief and bereavement. After the loss of your loved one, a new journey of grief will begin, and we will continue support for 13 months. We offer a consistent bereavement support group for adult family members of those who were on our services.
If you are looking for a bereavement support group in the Waco or Central Texas area but have not used Bluebonnet services please contact us to check availability.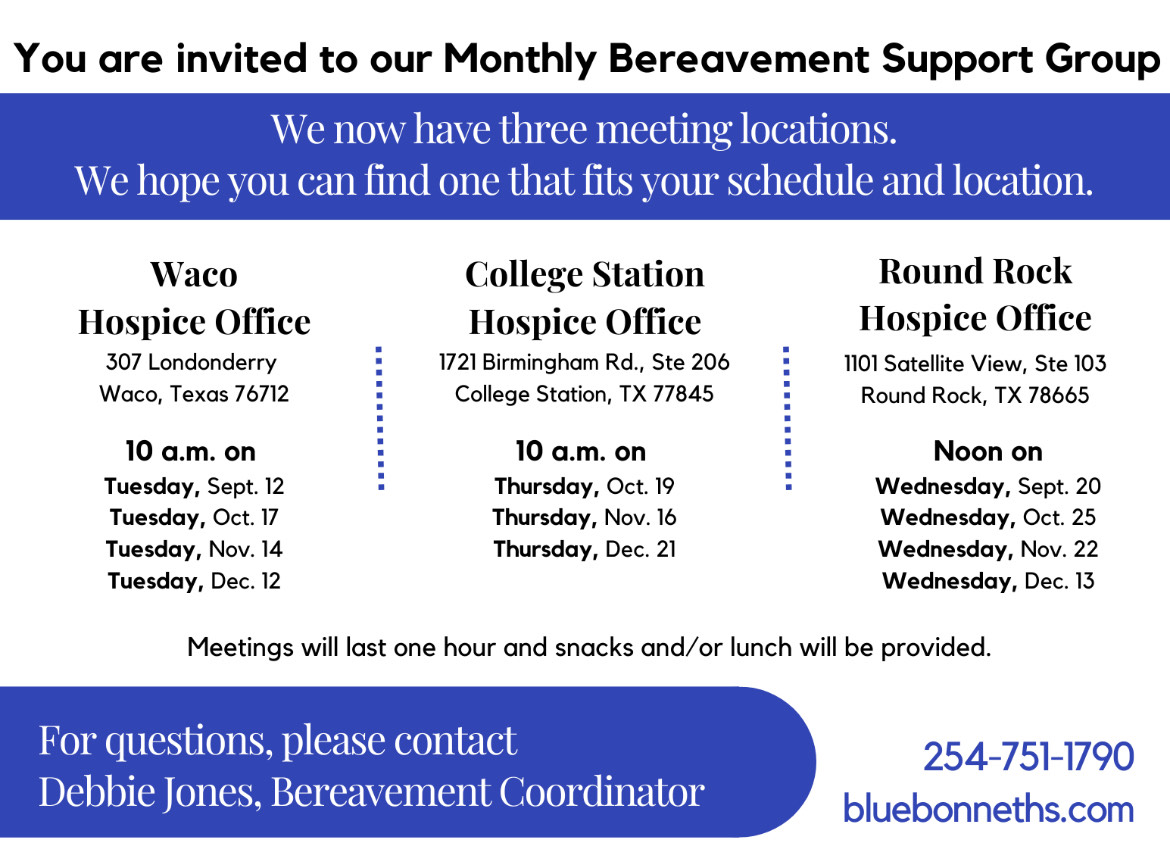 Want more information?
Call us to find out how we can help you and your family, 254-751-1790.