Our People Make the Difference!
We believe in hiring compassionate and caring people.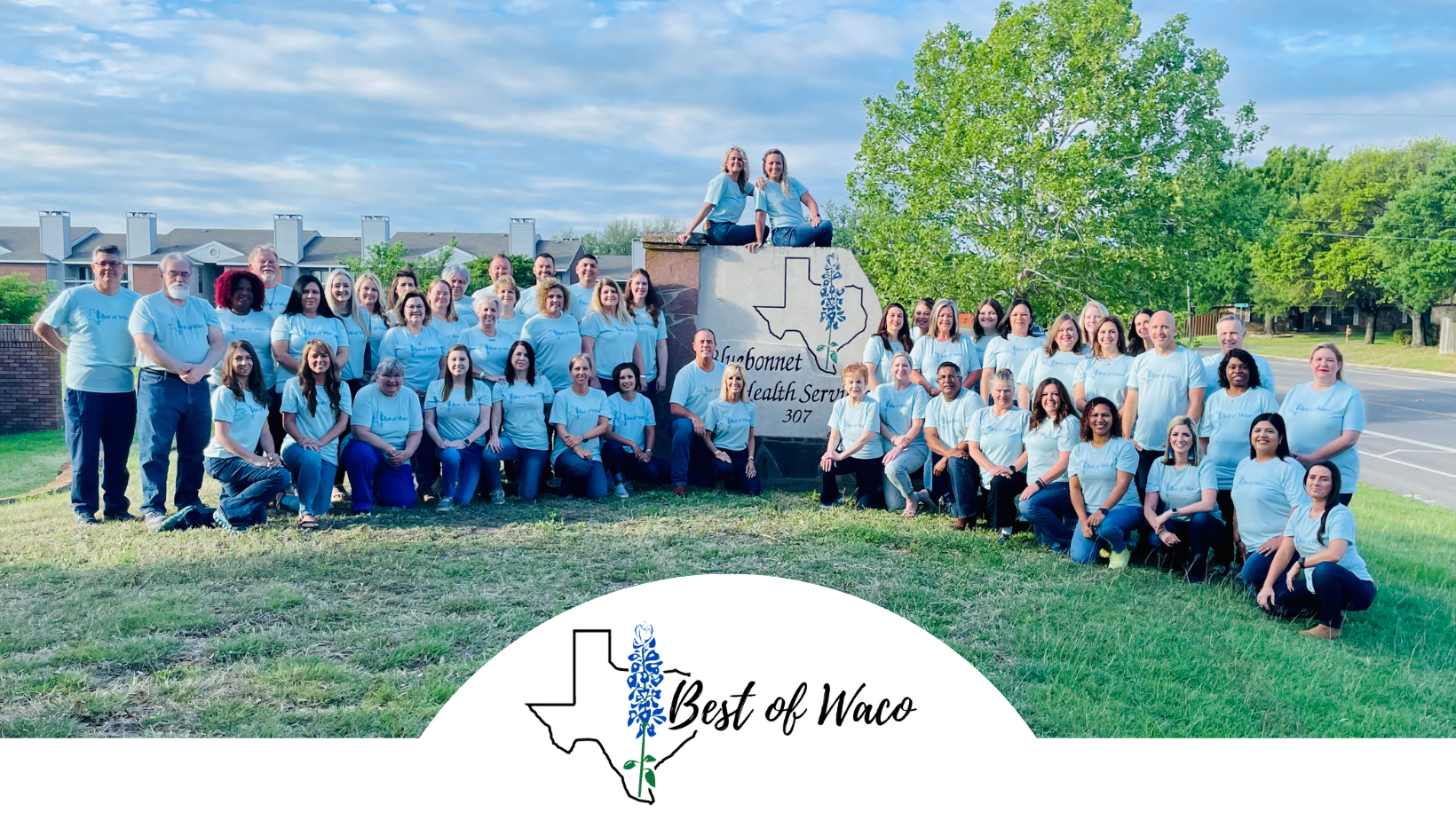 Bluebonnet Health Services Hospice Medical Directors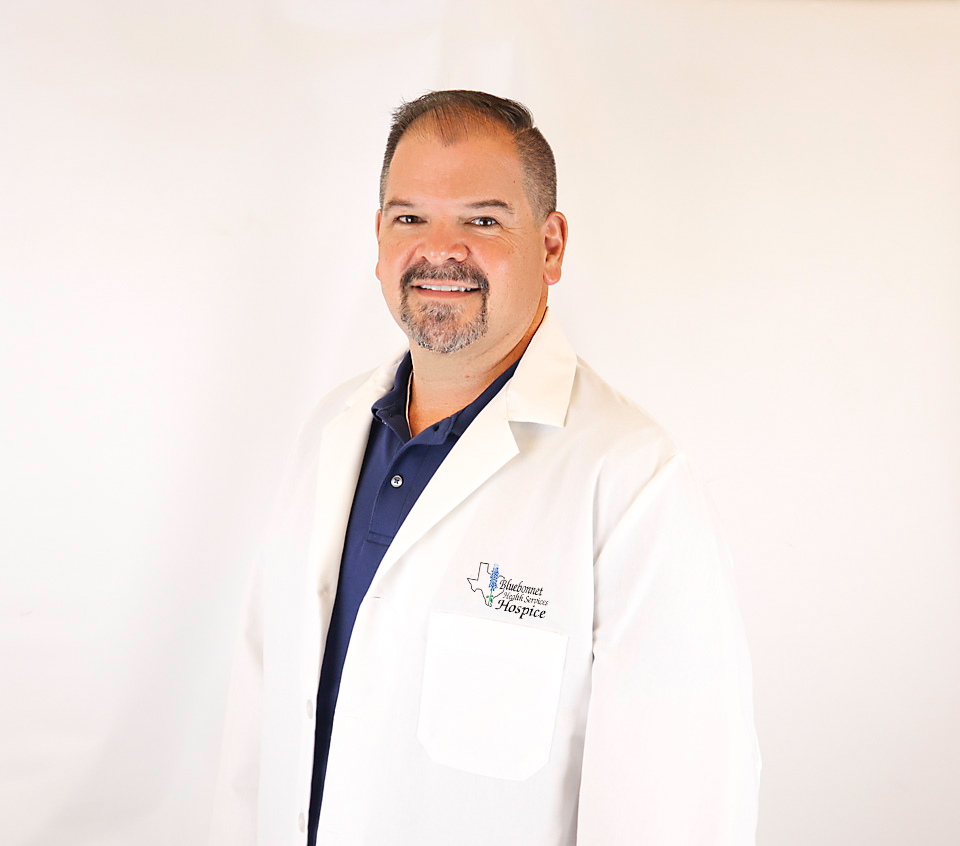 Dr. Jeffrey Bates is not only a part of the Bluebonnet family, but he is also a hospitalist at
Coryell Health
System in Gatesville. He is the medical director of EMS for Coryell County and the Emergency Department in Gatesville. In 2013, Dr. Bates was appointed to the position of Vice President for Medical Affairs/Chief Medical Officer (CMO) of Coryell Memorial Healthcare System. Dr. Bates has been the main hospice physician in Bell, Coryell, and Milam counties for over ten years. He completed two residencies at Scott and White in Temple, Internal Medicine and Pediatrics, followed by a research fellowship training program working in cancer pain. Before practicing medicine, Dr. Bates earned his master's degree in Aging and Adult studies and worked as an EMT, 911 operator, and fire rescue dispatcher in rural North Florida.
Dr. Bates and his wife, Jennifer, have eight children. Jennifer has been a hospice nurse practitioner for 10 years in the Waco, Temple, Killeen, and Cameron areas, and prior to that, she was a hospice nurse case manager for 10 years. She volunteers at
Hope Pregnancy Center
in Temple. The two are active in numerous mission projects in over five countries around the world.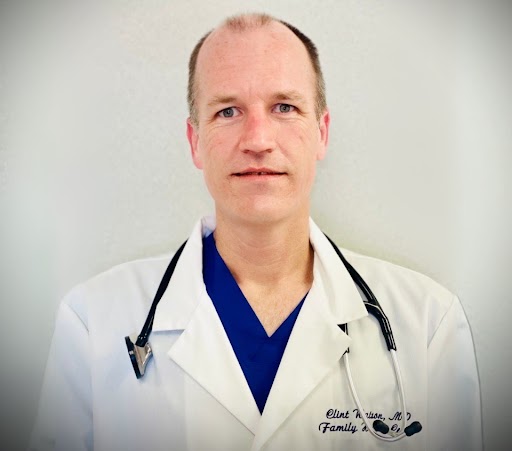 Dr. Clint Watson was born in Austin, TX, and grew up in Central Texas. He graduated from Florence High school, completed his undergraduate studies in Biology and Spanish from the University of Mary Hardin Baylor, and medical school at the University of Texas Medical Branch in Galveston, TX. After completing his family medicine residency, he and his wife, Dr. Josephine Watson (from Temple, TX) returned to Central Texas to establish their family of four children, and to grow in their Waco community.
Dr. Watson established his practice with Waco Family Medicine in 2006 and joined the Bluebonnet Hospice family in 2016 as one of the medical directors. His compassion and motivation to serve others stems from his faith and extends outside the office as medical director for St. Anthony's Care Center and one of the medical directors for Bluebonnet Hospice.
In addition to his professional service, Dr. Watson enjoys serving with his family at Harris Creek Baptist Church, spending time outdoors, and cooking.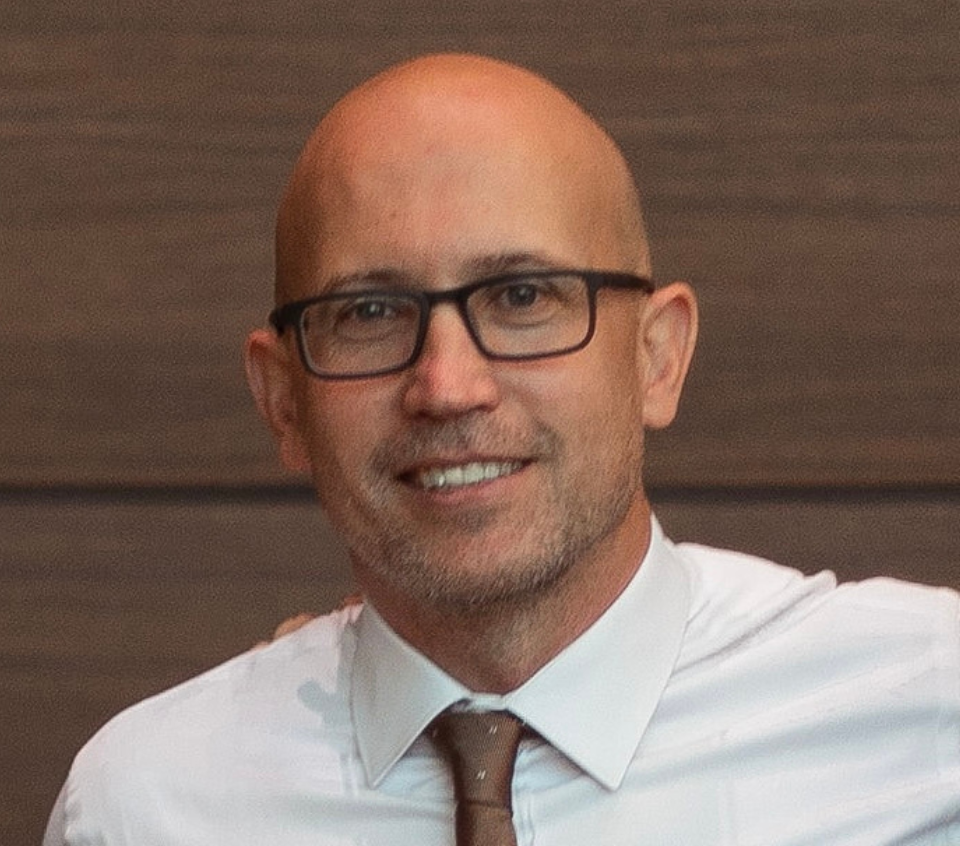 Dr. Adam Flowers is a medical director at several nursing homes and serves as the CEO of Vesper Medical Care, a physician-led medical practice caring for the elderly in Central Texas. He completed his residency in family medicine in Waco, Texas, and has served in a variety of roles since that time including acute care, addiction medicine, academic teaching and training, outpatient and hospital practice, administration, and taught and served in Africa as a medical missionary for five years before returning to Waco to continue his practice.
He and his wife, Kathy, have five children.  They are active in their local church and community, and care deeply for those sick or in need of hope and healing.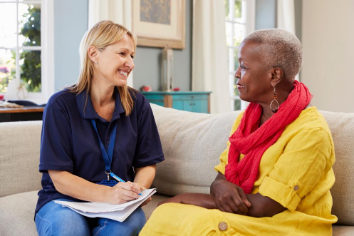 Professional Care
At Bluebonnet, your health, safety, and comfort are our primary concerns. We will work closely with your physician to tailor a plan of care specifically for you.
Our seasoned, knowledgeable, and accomplished staff of home health professionals will oversee your care and administrate the appropriate components as prescribed by your doctor.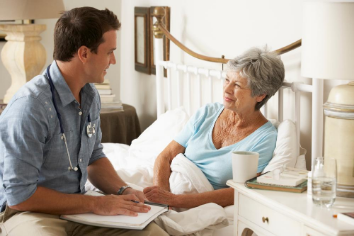 Improving Quality of Life
The team at Bluebonnet Health Services strives for the highest level of care for its patients. By treating each person under our care like they were our loved ones, we have firmly planted ourselves in the community as a trusted home care provider. We are proud members of the Waco community and plan to serve McLennan county for many years to come.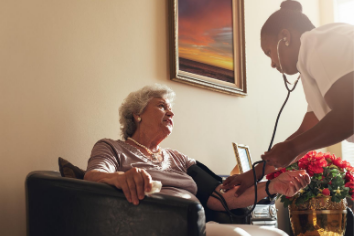 Choose Your Health - Choose Bluebonnet
At Bluebonnet, your dignity, safety, and comfort are our greatest concerns. We will work closely with your physician to tailor a plan of care specifically for you. Our seasoned, knowledgeable, and accomplished staff of hospice professionals will oversee your care and administer components as prescribed by your doctor. Your personal physician will be regularly consulted and will be a vital part of your on-going care.
Health is Priceless
Choose an agency with dedicated staff that prides itself on providing quality, compassionate, and courteous care. Why wait another day when you can receive personalized care from a highly-trained and experienced team in the comfort of your own home with Bluebonnet Health Services.
We are available 24 hours a day, 7 days a week. We do not discriminate on the basis of race, color, sex, origin, age, religion, or disability.